Please visit
WatchSoMuch.com
for our official address, Most functionalities will not work on unofficial addresses.
Planet Of The Vampires (1965) Bluray 1080p x264 - YIFY [MP4]
Basic Info
Size:
1.3 GB (1,408,482,397 bytes)
Source:
Bluray Rip (Best quality A/V)
Quality:
Video: NA/10 Audio: NA/10 (0 Votes)
Resolution:
FullHD (1080p)
Torrent details
Hash:
3E1B317D732D919FCD4442E74B74DED7402FCBAC
Upload Date:
7/13/2016 4:17:38 AM (7 years, 9 hours ago)
Planet of the Vampires (1965)
- Also known as "Terrore nello spazio"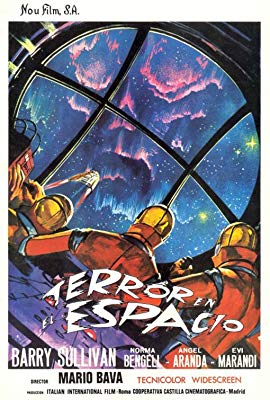 Horror, Sci-Fi
Italy, Spain, USA (Italian, English)
88 min
Bluray

9/10

10/10

1

Updated on 2023 Feb 11

1 nomination.

3,255 Downloads
Cast:
Barry Sullivan

,

Norma Bengell

,

Ángel Aranda

,

Evi Marandi

,

Stelio Candelli

,

Franco Andrei

,

Ivan Rassimov

,

Fernando Villena

,

Federico Boido

,

Mario Morales

,

Alberto Cevenini
Synopsis
In the near future the two spaceships Argos and Galliot are sent to investigate the mysterious planet Aura. As the Galliot lands on the planet her crew suddenly go berserk and attack each other. The strange event passes, but the crew soon discovers the crashed Argos - and learns that her crew died fighting each other! Investigating further, the explorers come to realize the existence of a race of bodiless aliens that seek to escape from their dying world.